Terry Smith, M.Ed., CCTP-I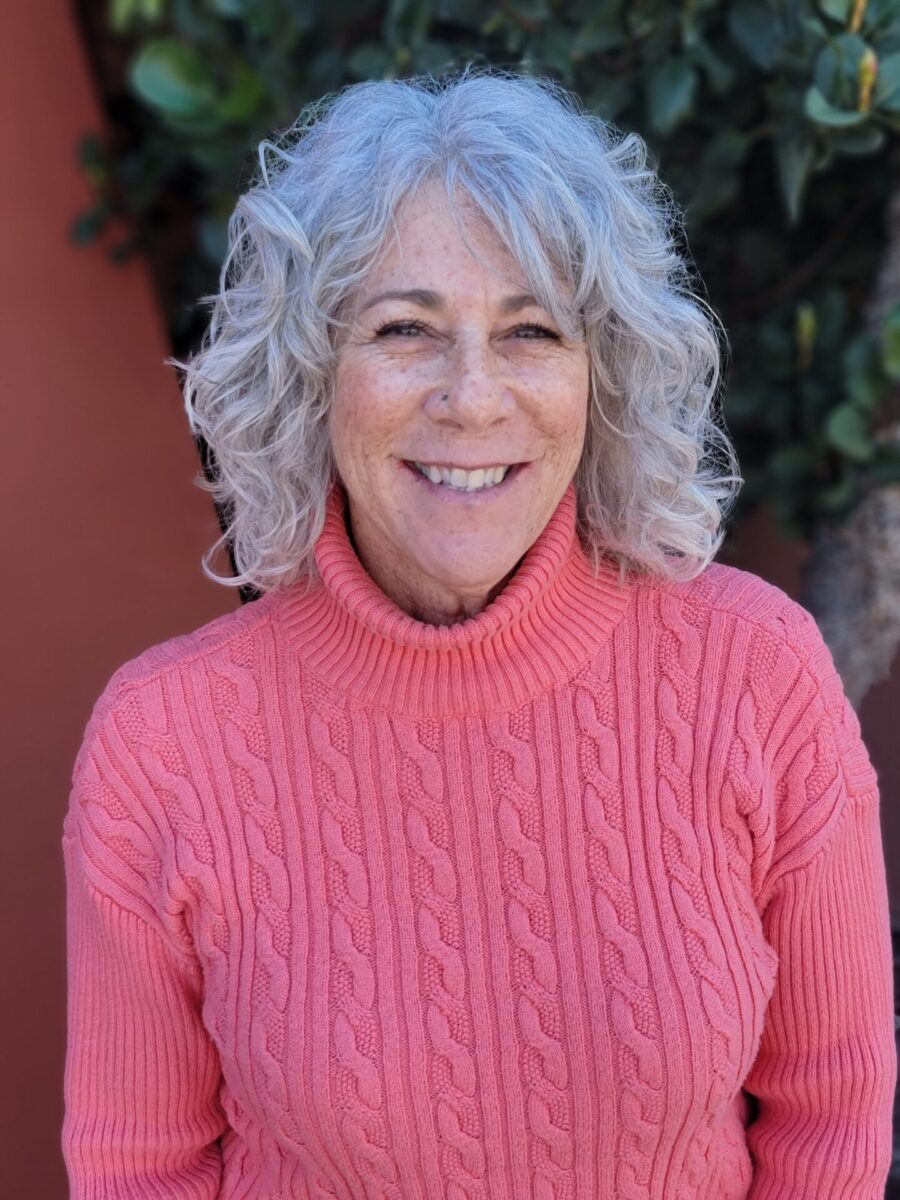 IMPORTANT NOTE:
Terry is a certified life coach and offers coaching to clients who want to work through present-day life, faith, and/or professional problems. Terry does not provide counseling or psychotherapy.
Terry Smith is a Certified Life Coach and Certified Trauma Support Specialist who specializes in helping people identify goals, notice where they're stuck, and take actionable steps forward. As a life coach, Terry works with clients on present-day issues that need a nudge forward. She brings an extensive background in business and non-profit management, leadership, and service. Terry is passionate about walking alongside individuals to help them identify and navigate purpose and direction in their personal and professional lives.
"My greatest desire is to use my years of experience and discernment to help you gain the tools and insight to  judge with wisdom based on your core values as you navigate your personal and professional life. I want you to grow with integrity and confidence so that at the end of the day you lead a No Regrets Life." — Terry Smith, M.Ed.
Are you looking for direction or trying to re-ignite passions and enthusiasms that feel dry and old? Are you struggling with stress or feeling overwhelmed by professional challenges or crisis? Do you need to make a decision but don't have the energy or wisdom to move forward? Sometimes we don't realize what has stalled us, made us feel overwhelmed with life, or just find ourselves as plain stuck. You are not alone and you are not broken. Everyone can benefit from the insight and support of someone who is a little farther down the road of life with experiences that can help your journey.
Terry can work with you on a wide range of professional concerns including building trust, navigating change or transition, identifying purpose or direction and conflict management and resolution. She can move help you move forward from feeling stagnant, confused or unmotivated toward building trauma informed resiliency.
Terry has 20 years of experience as a non-profit and coaching professional in Arizona. She has coached, mentored and advised scores of professionals and non-professionals alike.
Terry's approach is client centered and her goal is to work with you on your priorities using tools and methods that are going to accomplish your goals. Working together, you will identify what you want to accomplish and what outcomes you want to see.
Terry will make sure that you feel safe and relaxed during your time together and as a team you will focus on building a mutually supportive and trusting relationship. A transparent collaboration is central to your time together.
As a Certified Clinical Trauma Specialist, Terry Smith, M.Ed. will work with you to help you understand what stress is and how it manifests in our bodies and what you can do to make sure that you have the resources and plans in place that you need to remain in a relaxed body during challenging times so that you can be the person that you want to be.
Client Focus
Motivated Teens 16+
Individuals 18+
Couples
—
Parents
Teens Contemplating College
Emerging Professionals
Working Professionals
Transitioning Professionals
Retirees
Ministry Leaders
Business Owners
Christian Business Leaders
Fees
$125/hr (50 minutes)
Does not accept insurance
Does not provide superbills
Specialty Areas
Decision Making
Goal Identification
Vision Setting
Purpose Identification
Accountability
Compassion Fatigue
Career Advancement
Personal Change/Transition
Professional Change/Transition
Workplace Issues
Non-Profit Issues
Conflict Resolution
Resilience Building
Retirement Adjustment
Parenting Issues
Leadership Development
Work-Life Congruence
Stress Management
Mixing Faith & Business
Stagnant Faith
Faith Deconstruction
Approaches
Professional Coaching
Biblical Worldview (when desired)

Credentials
M.Ed – Masters Degree, Educational Psychology
—
Certificated Professional Life Coach
Certified Clinical Trauma Specialist

What Terry's Clients are saying…
"After working with Terry, I was able to clearly articulate a future vision for myself and define my priorities and goals. Terry showed me how to manage stress by teaching me skills like breathing, progressive muscle relaxation and using my peripheral vision to regulate my body.  With Terry's no nonsense coaching style, I was able to gain confidence to make a career move. I'm not sure I would have made the transition without Terry's know-how, encouragement, and support. She's great at understanding the whole person and I would highly recommend her for anyone looking to make changes in their life for greater overall satisfaction." — Matt, Tucson Arizona
Have you ever been overwhelmed when making a choice or struggled with indecision, getting trapped in "analysis paralysis". What if it were possible to overcome this type of challenge and learn to make good decisions? I want to encourage you that it is possible! Maybe its that you want to make the right personal and professional decisions but  all the options available may make you question the decisions that you already have made. If you're struggling to make a specific decision or you tend to second-guess yourself or you're having post-decision remorse – let me help you to navigate your options and add some additional resources to your toolkit of decision making skills.
Stress Management
Have you noticed that stress can be as helpful as it can be harmful? To some degree, stress can help us stay focused and motivated in order to accomplish things that are important to us (think about exams, interviews, or presentations). It's when stress impacts things like sleep and relationships, or affects our concentration that we start to feel physical symptoms like headaches, body tensions, and fatigue; this is when stress feels toxic, overwhelming and tells you that you've fallen into distress. I'd love to help you understand what stress is, how your body responds to stress hormones, your capacity to manage stress, and strategies reduce stress when you first notice it start. 
What's you relationship with change? Do you struggle with it? Avoid it? Change can bring about uncertainty and, often, fear. Once change happens, perhaps you find yourself struggling to transition to the new normal. Do you find yourself trying to go back to the way things used to be? Maybe you've noticed this in others, those with whom you live or work. These responses are actually very natural AND there are things that you can do to help yourself and others during things like change and transition? I can help you understand  your fears and feelings and, ultimately, to make successful transitions and adapt to change.
Purpose and Direction
Having a sense of purpose in your life is associated with all kinds of benefits. According to research, life purpose is linked to better health, longevity and even economic success. Having a sense of purpose – knowing that you are using your skills, gifts and talents in a way that matters to you- feels good. You might be wondering how to go about finding your purpose when it isn't glaringly obvious. You can find a sense of purpose organically or through intentional exercises and self-reflection. Let's meet so we can talk about ways to help you live and think with more intentionality and purpose.
Are you, or is someone you know, deconstructing their Christian faith? Did you know that deconstructing your Christian faith can include dismantling harmful cultural influences and it can include constructive deconstruction with the goal or hope of reassembling a newer and more vibrant faith? A deconstructing Christian is often someone in significant pain because questioning our foundational beliefs and wrestling with doubts about them can shake us at our core. It challenges not only what we believe but who we are.
Interpersonal conflict is not only inevitable but a normal aspect of both our personal and our processional lives. Yet many people avoid conflict altogether or manage it in counterproductive ways. In some conflictual situations people feel "powerlessness" or dip into despair because their focus is on changing someone else. Let me guide you to focus on your response and not the other person or people in your difficult situation. I can help you see that ultimately you are the only one who can resolve your situation. You'll learn to applying the Principles of Principled Communication and identify three ways people respond to conflict so you can identify your approach and work to change it.
If you are in a helping relationship of any kind – with clients, patients, church members, or ailing parents, you might have feelings of dread or hopelessness when you think having to continue to provide care. Maybe you used to love being a helper or caregiver but now you're experiencing anxiety or loss of job. Compassion fatigue is real, not an imagined construct. Compassion Fatigue is a recipe seasoned with personal histories, the personal challenges and trauma of those we serve, and the quality of the environment in which we serve those people. I can help you understand the ingredients of compassion fatigue, how to manage toxic stress and how to build in margin so that you can continue to be the loving, compassionate person that you want to be.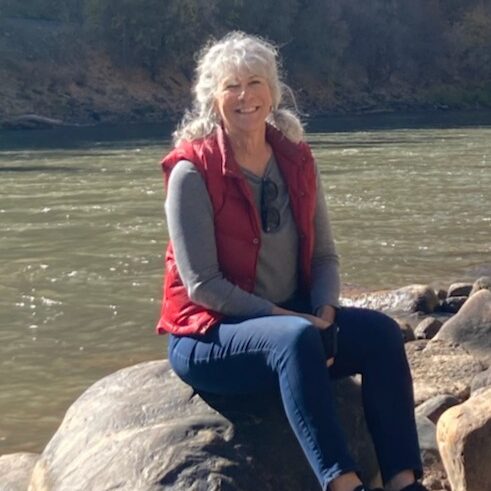 I grew up in Europe and have lived in several places in the United States but Amazing Arizona has been my home since completing graduate school. My pleasures in life include gardening, hiking, biking. I suffer terribly from wanderlust and love to travel and snorkel. I feel most myself and most regulated in the very blue Caribbean seas. My partner in these adventures is my husband of 38 years. Together we have 4 accomplished adult children and two lovely grand daughters.