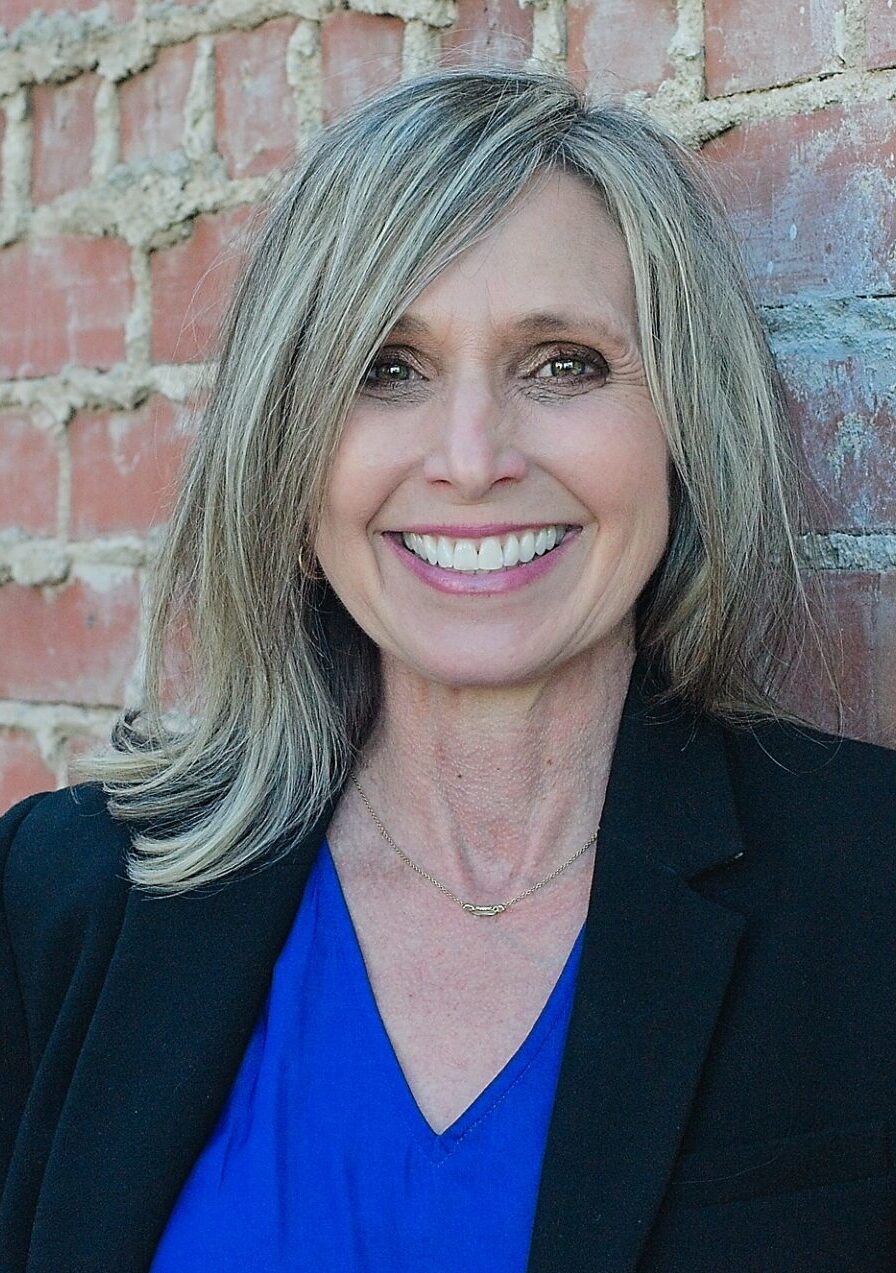 NOTE: Tammy is not a licensed therapist and does not provide treatment for mental health disorders; she does not diagnose; and she does work with suicidality or propensity to violence (past or present). As an ordained chaplain, her duties include the intentional integration of the Christian faith and Biblical principles into counseling for individuals seeking soul care as opposed to traditional therapy. 
Christian Counselor, Pastoral
Tammy Furrier is a a Board-Certified Pastoral Counselor and an Ordained Chaplain. As soul care provider and Christian counselor in Tucson, she is passionate about helping people heal from trauma and break free from the visible and invisible hindrances that keep them from living out their God-given potential. She believes counseling can be a sanctuary to discover how your soul is doing and her hope is to help you live out of the heart Jesus gave you.
Are you dealing with sexual or spiritual brokenness? Is trauma holding you back? Are you hoping to break free from the bonds of painful experiences or relationships? Are you in ministry and feeling weary or experiencing compassion fatigue? Tammy Furrier is a Christian counselor who wants to collaborate with you and provide a safe and curious space to learn, explore, and heal, and grow.
Everyone goes through a tough time at some point in their life, time that leave you feeling disoriented, confused, stuck, or ambivalent. This may be the result of past or present external events/relationships and it can also be due to internal emotional or spiritual pain or confusion. Realizing that something is wrong can at first seem discouraging – like the problem is too big or you don't know where to start. But what if the problem is simply an invitation to inventory your coping strategies to see what is and isn't working anymore? It could be a springboard to healing and growth.
We all have wounds, unresolved pain, brokenness, difficult relationships, trauma, or underdeveloped parts of ourselves which require engaging. Tammy is ready to witness your pain and help you name the untold stories that are causing you to feel dark and shameful. Revisiting lost or broken places in your story is hard and may seem counterintuitive. What if there was a way to understand and make sense of the broken places which actually leads you towards transformation? What if you didn't have to walk that road alone? Tammy believes that with clarity and healing you can develop a greater capacity to see Gods epic story and choose how you want to live and navigate your one unique life. Your story may have suffering and sin and it also has joy, hope, rescue and blessing.
Tammy Furrier is a Christian counselor offering trauma-informed soul care, pastoral counseling, and narrative coaching. She offers counseling for adults struggling with trauma, sexual abuse, and ministry weariness from a Biblical perspective. Tammy seeks to integrate identity, community, and purpose with Scripture. Since our experiences not only shape our beliefs but also wire our brain and nervous system, Tammy draws from the neurobiology, attachment, family systems and top down (cognition/thought) and bottom up (nervous system) theories, using affect regulation and window of tolerance to help make lasting changes in the brain God created. Combining God's healing power with general counseling skills, and your cooperation, Tammy believes you can become renewed, rewired and restored.
Client Focus
Adults 18+
Men, Women
Young Professionals
Pastors/Ministry leaders (and their families)

Fees
$110/hr
Does not accept insurance
Does not provide superbills
Specialty Areas
Trauma
Sexual Abuse
Sexual Brokenness
Compulsive Sexual Behavior
Identity and Spiritual Formation
Story Engagement
Spiritual Woundedness/Growth

Counseling Approaches
Narrative Focused Trauma Care (Allender Center)
Neuro Affective Relational Model (NARM)
Unwanted Sexual Behavior Certified Guide (Stringer)
Life Model Works (Wilder)
Narrative Coaching (Drake)
Emotionally Healthy Spirituality (Scazzero)
Christian, Biblically Based
Narrative Based
Attachment Focused
Trauma Informed
Credentials
MA, Counseling
BS, Family Studies
—
Board Certified Pastoral Counselor
Ordained Chaplain
Trauma
Trauma can be described as the results of an overwhelming experience during which a person didn't have the resources to cope, and felt disconnected. It is a wound or heartbreak of the soul that causes deep suffering. Something becomes traumatic when the pain stays unprocessed and unresolved. There is a diverse range of trauma categories that exist on a continuum. Trauma categories rage from developmental, complex, vicarious, shock and acute or chronic stress. Tammy approaches trauma from the mindset that on this side of Eden and heaven we all have experienced some type of trauma. Her hope is to sojourn with you, to carefully navigate the uniqueness of your trauma and wounding story, moving towards healing.
Story Engagement
Story engagement is setting aside intentional time to write and engage parts of your story in order to address unresolved pain, suffering, and trauma. Story work involves writing out specific targeted scenes of your story as if it were happening in "real time." After writing the story, it is read in the presence of others (in a small group setting) or individually with a story work counselor.
Tammy often hears the concern, "what if I don't remember exactly what happened, how do I engage the story?" Memory is fallible and most of us only recall bits and pieces of our stories. The purpose of story engagement is to deal with the impact of the story; it will never be 100% accurate. The impact of your story is what remains in the body, soul, heart and mind. Children are naturally meaning makers but they are terrible interpreters.
Story engagement allows truth, light, new perspectives, and the healing touch of Jesus to enter the scenes of our stories. This process allows a re-engagement of your story with a witness who is paying attention to the emotion and body regulation and relational dynamics which you may not have been aware of. This creates a new lens through which to hold the story or event.
Story work brings a new naming as well as clarity and truth to lies and beliefs that are embedded in a persons heart, mind, and nervous system. It dislodges the shame and brings integration. Ultimately this new experience sets the stage for a person to become free from the bondage that evil wants them to own and severs the perpetuation of the broken narrative. The broken story becomes a redeemed and reclaimed re-story. Bringing awareness allows you to collaborate with God and become an agent of your story thereby changing the trajectory of your story and helping you live the life God intended for you. Tammy sees this as a process that restores the reflection of God in you and cultivates your life's purpose and advances God Kingdom.
Sexual Abuse
Sexual abuse is harmful to a person's soul. There is a continuum of types and degrees of sexual abuse and it can be perpetrated and experienced at any age. Tammy works with childhood adults who experienced sexual abuse as children. Layered into the complexities of childhood sexual abuse are the damaging effects of grooming behaviors and messages that come with it. Perpetrators of sexual abuse are masters at recognizing what a child is lacking and then offering it to the child in order to groom and set them up for the abuse. This makes the child feel complicit in the abuse and binds them to a shameful self-image. Tammy's heart's desire is for those who have experienced sexual abuse is to know that there is a path towards healing. It is a journey that includes  kindness, curiosity and courage, and someone to bear witness to the pain and illuminate the truth. It is possible to experience freedom, wholeness, and a restored God-given identity!
Compulsive Sexual Behavior
Compulsive sexual behaviors are maladaptive coping mechanisms born out of a persons story. Tammy can help you explore and engage with your story to get to the specific root of the behavior. Our identity as adults is shaped by attachment; our family system; spiritual beliefs, foundational, shaping experiences including traumas and childhood sexual abuse. One of the ways you might have found to deaden the pain is compulsive sexual behavior. This type of sexual behavior (often unwanted and something you may feel shameful about) can be a conscious or unconscious way of trying to resolve or reenact unaddressed aspects of your story.
It is important when working in the realm of sexual brokenness to look at the particularities of your story including the type of sexual brokenness that you see manifesting. Tammy believes that it is important to stop the compulsive sexual behavior because it is harmful to your soul the souls of others, and it may be keeping you from living in alignment with God and who he's called you to be. When these (and other) behaviors are addressed without the benefit of exploring the core stories and underlying drivers, it is usually not long before the behavior manifests again. Tammy wants to help you navigate your sexual story and experience healing and learn new ways of coping.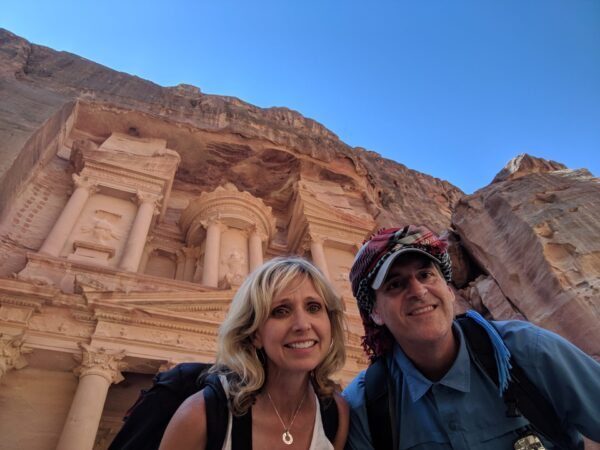 I have been married to Sean, my husband and best friend for 34 years. We have 4 delightful adult children and 2 lovely daughter-in-law's. Having 4 kids in 3 years (twins!) resulted in some crazy times. Although often overwhelming and exhausting, it was a time of sweet shelter that brought goodness and growth to the underdeveloped parts of my soul. I am living proof you can survive and enjoy parenthood. My kids helped me grow, heal and mature. Besides sitting with people and hearing their story, I enjoy repurposing old and historical items and decorating. I would describe myself as a lifelong learner, tenacious and lover of my family (including my "doodle" dogs, Scout and Piper).