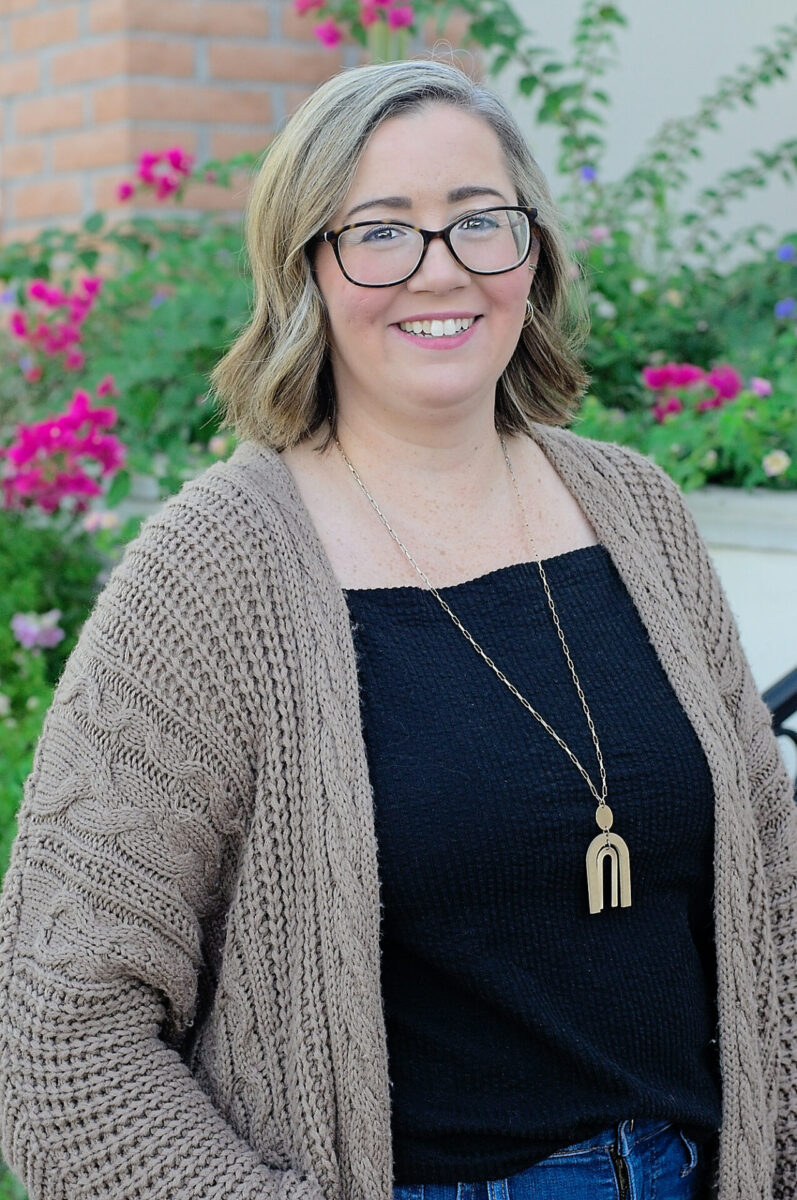 Christian Trauma Therapist, Licensed
Natalie Bowman is a Licensed Associate Counselor and Christian trauma therapist in Tucson trained in the use of EMDR. She specializes in the treatment of trauma and dissociation and has a passion for helping women through postpartum depression and anxiety. As a Christian, Natalie is comfortable integrating faith and Biblical principles into the counseling experience when requested by her clients.
Natalie is under the clinical supervision of Rachel Lohrman, LPC-20943 as she completes her hours towards professional licensure.
Have you experienced trauma and feel ready to process it? Are you a mom struggling with postpartum depression or anxiety and you're not sure how to get out of it? Maybe you a young woman navigating the complexities of adulthood and find you're struggling with anxiety or depression.  Do you know you need to learn and set healthy relationship boundaries? 
Natalie has experience working with trauma; anxiety and depression – with a particular specialty in postpartum anxiety and depression. She offers a safe space to explore your emotions, heal from childhood wounds, and gain insight, understanding and the ability to set and maintain healthy boundaries.
Natalie takes a holistic and integrative approach to healing, approaching counseling from a mind, body, and soul perspective.
First, Natalie listens to your story and to what's going on; she listens with empathy, nonjudgement, and attunement. She shows up for her clients authentically and compassionately with a bold yet comforting energy. Then, she'll start to help you sort out what might be under the surface of the issues you bring to therapy. If you want to receive Christian counseling, she'll focus on helping you to find God amidst your pain and welcome him into the healing and understanding, illuminating both his presence in your circumstances and his path for you forward. As we unravel your story, pain, and circumstances, she'll offer practical tools for how to cope day to day while also looking for any roots, helping you to gently pull them.
For clients who want their Christian beliefs woven into counseling, she will use God's word to help you navigate life, presenting issues, and past traumas. She can help you seek and understand the truth of who God says you are at the deepest of your core. Natalie believes that God created us mind, body, and soul and therefore applies a holistic approach to her counseling. By helping her clients see how issues & trauma affect us on a spiritual, emotional, and physical level, Natalie works to  help bring healing & awareness to each of these areas. If faith is not your jam, she totally gets this and you'll receive professional counseling with full validation and nonjudgement.
Client Focus
Women 18+
Postpartum Moms
Trauma Survivors
Fees
$115/hr (55 minutes)
Does not accept insurance
Will provide superbills


Counseling Specialties
Trauma
Dissociation/DID
PTSD
Childhood Abuse 
Sexual Abuse
Suicidal Ideation
Recent Traumatic Experiences
Postpartum/Pregnancy
Parenting
Spiritual Wounding
Codependency
Healthy Boundaries
Counseling Approaches
EMDR
Trauma Model Therapy
Cognitive Behavioral Therapy
Solution Focused Brief Therapy
Family Systems
Internal Family Systems 
Interpersonal
Attachment Theory
Somatic Psychology
Christian-Based/Biblical
Credentials
MA, Professional Counseling
BA, Family Studies & Human Development
—
AZ License LAC-18628
EMDR Trained
Trauma & EMDR
Trauma affects us soul, body & spirit, and therefore needs to be treated holistically. Natalie works to get to the root of the trauma with her clients through an integrated approach including an attachment-focused framework, IFS parts work and EMDR therapy.
Natalie meets clients where they are at and recognizes the importance of the counselor-client relationship and creating a safe space for her client's stories to be heard in a judgment-free zone. Natalie is passionate about helping clients heal emotionally, physically, and spiritually from trauma and feel relief and freedom to be who God intended them to be.
Anxiety and Depression
Anxiety & depression can have a paralyzing effect on a person's life & can be brought on by a various number of life circumstances. Natalie believes in a holistic approach since this can affect a person mind, body & spirit. Natalie helps her clients find the root of the symptom & learn new coping skills while allowing the Lord to bring healing & freedom & gaining a deeper understanding of who God says we are.
Natalie uses an integrative approach to dealing with anxiety and depression including EMDR, IFS parts work, and an attachment-focused model in her sessions as well as helping clients learn healthy grounding and coping skills that they can apply in the office and in everyday life.
Postpartum Depression
Natalie has a special place in her heart for moms navigating the new world of parenthood. As a mom herself, Natalie has personal experience with postpartum depression and anxiety & is passionate about helping other moms know they are not alone. Natalie knows the stigma that can unfortunately still exist around postpartum struggles, even in the Christian community, and she is passionate about normalizing and bringing compassion to those areas that feel shameful and overwhelming. Natalie loves to help moms navigate their new world & roles in life while providing support, understanding, and resources as well as a safe space to talk about the struggles of motherhood.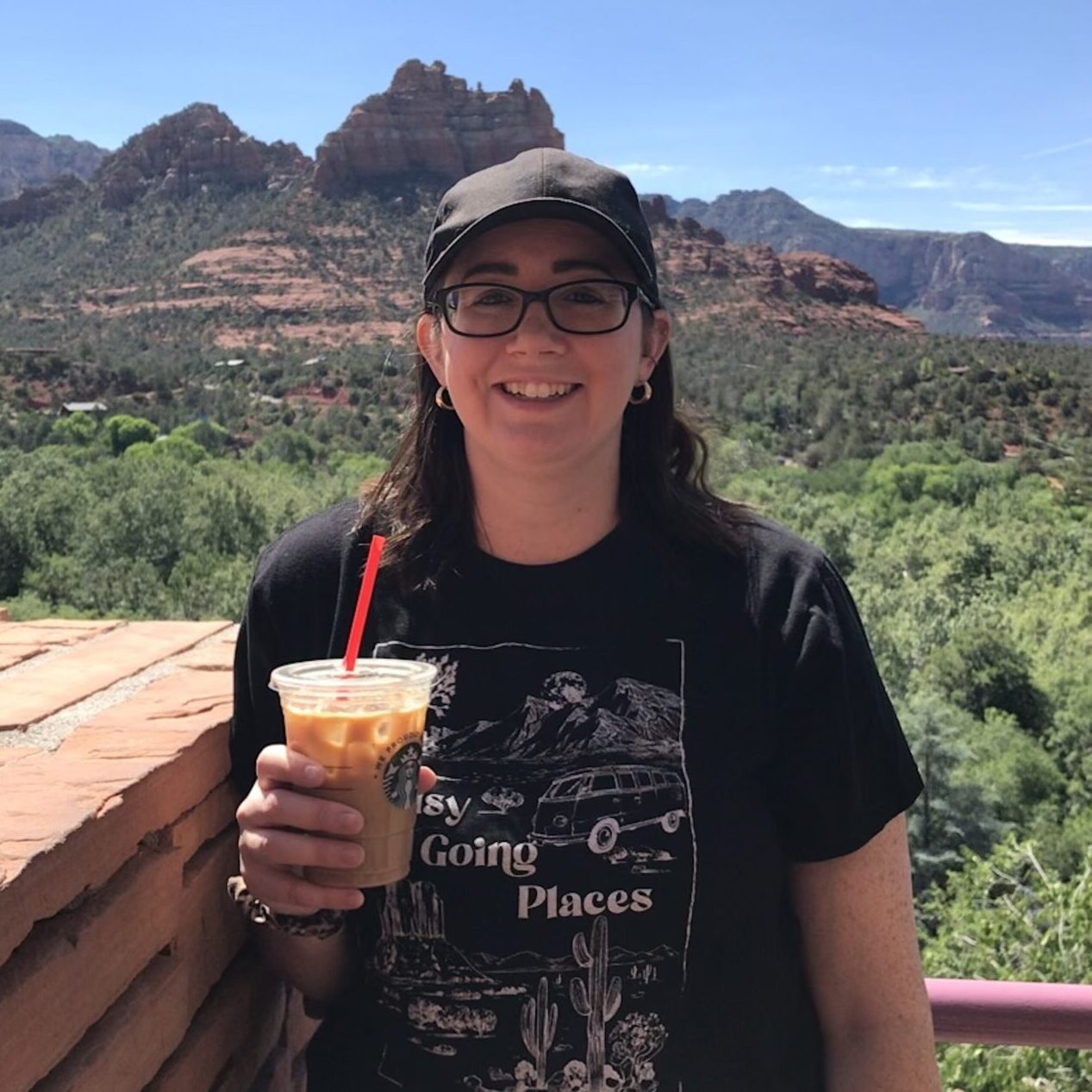 When Natalie is not in the office, you can find her with a coffee in her hand, spending time with her husband and two young boys. In her off time Natalie loves to read and write and spend time browsing the aisles at Goodwill and thrift shops hunting for treasures. She is an Arizona native and loves the resilient beauty of the desert. She's an enneagram 2 wing 1 and loves serving those around her whether it's her family, clients, or church home and is passionate about leaving others feeling less alone and more in love with Jesus.