Professional Life Coaching Tucson & Online
What is Life Coaching?
Life coaching is a professional service aimed at anyone with a present-day issue they wish to move forward and needs help and accountability to set and accomplish goals. A life coach helps people navigate work, life, and relationship challenges; move obstacles out of the way; seize  opportunities; dream about future possibilities; identify strengths and growth areas; make wise decisions; identify SMART goals; gain clarity; and achieve inner congruence. Life coaches walk alongside and support clients, nudging them forward towards their best self and desired life.
In Person Life Coaching — Joshua Tree Counseling in Tucson, Arizona

Online Life Coaching — Wherever you are!
At Joshua Tree, we believe that not everyone needs counseling but that everyone can benefit from support and guidance. Some people turn to friends, some to pastors, others to parents or mentors. This can be great because they know you; and this can be limiting because they know you. If you're struggling with a life, relationship, career or professional issue and you need someone skilled and experienced enough to help you push towards your goals, perhaps you should consider life coaching and work with a certified professional life coach who has 'been there, done that.' 
Do you feel stuck in something – career, relationship, or life in general? 
Are you considering a career change but you're not sure how to move forward?
Do you need help with decision-making about a particular life or career issue?
Are you experiencing a mid-life crisis?
Do you need clarity about something? 
Are you struggling to identify or set healthy boundaries in a relationship or at work?
Do you need relationship guidance or parent coaching?
Are you trying to get a side hustle off the ground? 
Do you have conflict at work or within an important relationship?
Are you wondering how to do grief work?
Do you want personal growth or professional development?
Are you searching for a job and need resume building or job search skills?
Are you lost in grief because of a loss and want practical grief skills?
Not sure who you are, what you're good at, or struggle to identify strengths?
Struggling in your walk with God or trying to discern Biblical truth about everyday issues?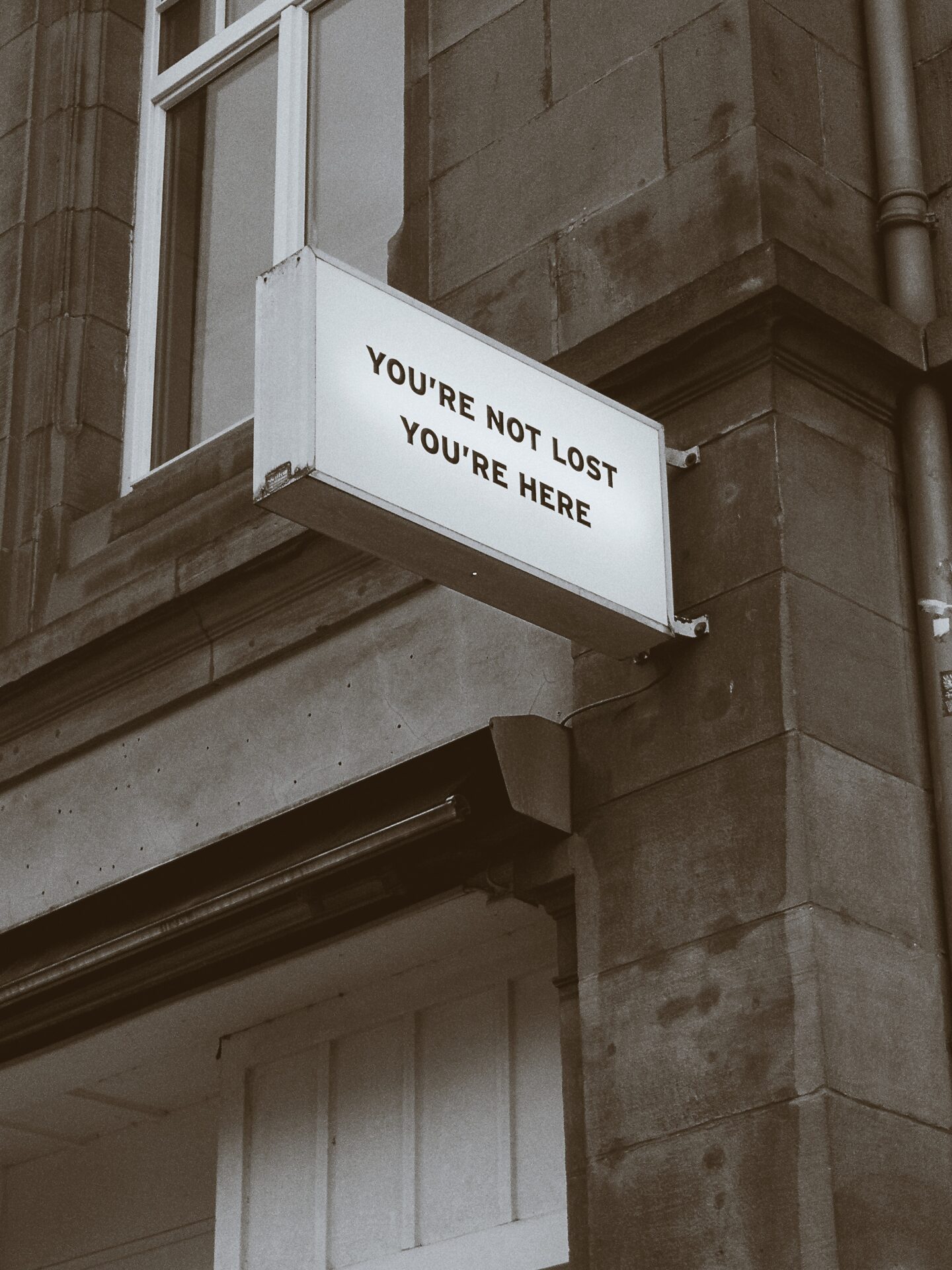 Coaching Types
General Life Coaching

Life Transition Coaching

Relationship Coaching

Dating/Courtship Coaching

Parent Coaching

Grief & Loss Coaching

Emotion Coaching

Stress Management Coaching

Compassion Fatigue Coaching

Spiritual Coaching

Wellness Coaching

Career Coaching

Resume Writing/Job Search Coaching

Leadership/Management Coaching
What does Life Coaching help with? Who can benefit from Life Coaching?
Who Can Benefit? 
Motivated Teens 16+
Teens Contemplating College
College Students
Men
Women
Couples
Parents
Adoptive Parents
Foster Parents
Teachers
Caregivers
Health Care Professionals
Hospice Workers
First Responders
Emerging Professionals
Working Professionals
Transitioning Professionals
Non-traditional Professionals
Entrepreneurs/Self-Employed
Retirees
Ministry Leaders/Pastors
Business Professionals
Christian Business Leaders
Life Coaching Issues
Feeling stuck in a job or career – need career path help
You're in a relationship with a boundary pusher or narcissist 
Not sure how to set and enforce healthy boundaries
You avoid conflict
Change is really hard for you
You recently moved and you're not handling it well
Deciding whether you should quit a job or not
Reentering the workforce after being out for awhile
You want to completely change careers 
Build confidence in yourself
Identify and explore your spiritual gifts
Increasing your emotional capacity
You're feeling stuck in grief about a particular loss
You'd like to deconstruct your faith in a healthy way
Facing an empty nest
Retirement is looming ahead and you're unsure
You're weary in a helping role
Improve your leadership or management skills
Feeling stuck in a particular parenting issue
Leaving one church and trying to find another
Can't identify your strengths or resiliency factors
Not sure whether to pursue education or career
Starting a business or side hustle
Life Coaching Topics
Decision Making
Goal Identification
Vision Setting
Purpose Identification
Accountability
Career Advancement
Personal Change/Transition
Professional Change/Transition
Workplace Issues
Non-Profit Issues
Conflict Resolution
Resilience Building
Strength Identification
Compassion Fatigue
Parenting Issues
Retirement Adjustment
Leadership Development
Work-Life Congruence
Stress Management
Mixing Faith & Business
Stagnant Faith
Grief & Loss
Enneagram Identification/Exploration
Life Coaches at Joshua Tree
At Joshua Tree, we have two professional life coaches ready to help you move towards your goals. Both Terry and Marybeth are trauma-informed, certified professional life coaches and help address current problems with a goal-oriented, solution-focused approach. They differ in their education, experience, and style of coaching. Read more below or head over their their bio page to learn more. You can also reach out to our practice manager, Kelly, who will help match you with a good fit for your coaching needs. You may email Kelly, call the office at (520) 308-4999 or text her at (520) 314-1994.
Marybeth is a certified professional life coach and ordained minister, with a masters in professional counseling and a doctorate in Christian Counseling. She helps older teens, adults, and couples. If your problem is of the "touchy-feely" type and you want a Christian-based approach, you'll likely appreciate Marybeth's style. In person & online life coaching options. You can also visit Marybeth's website at marybethsteigenga.com.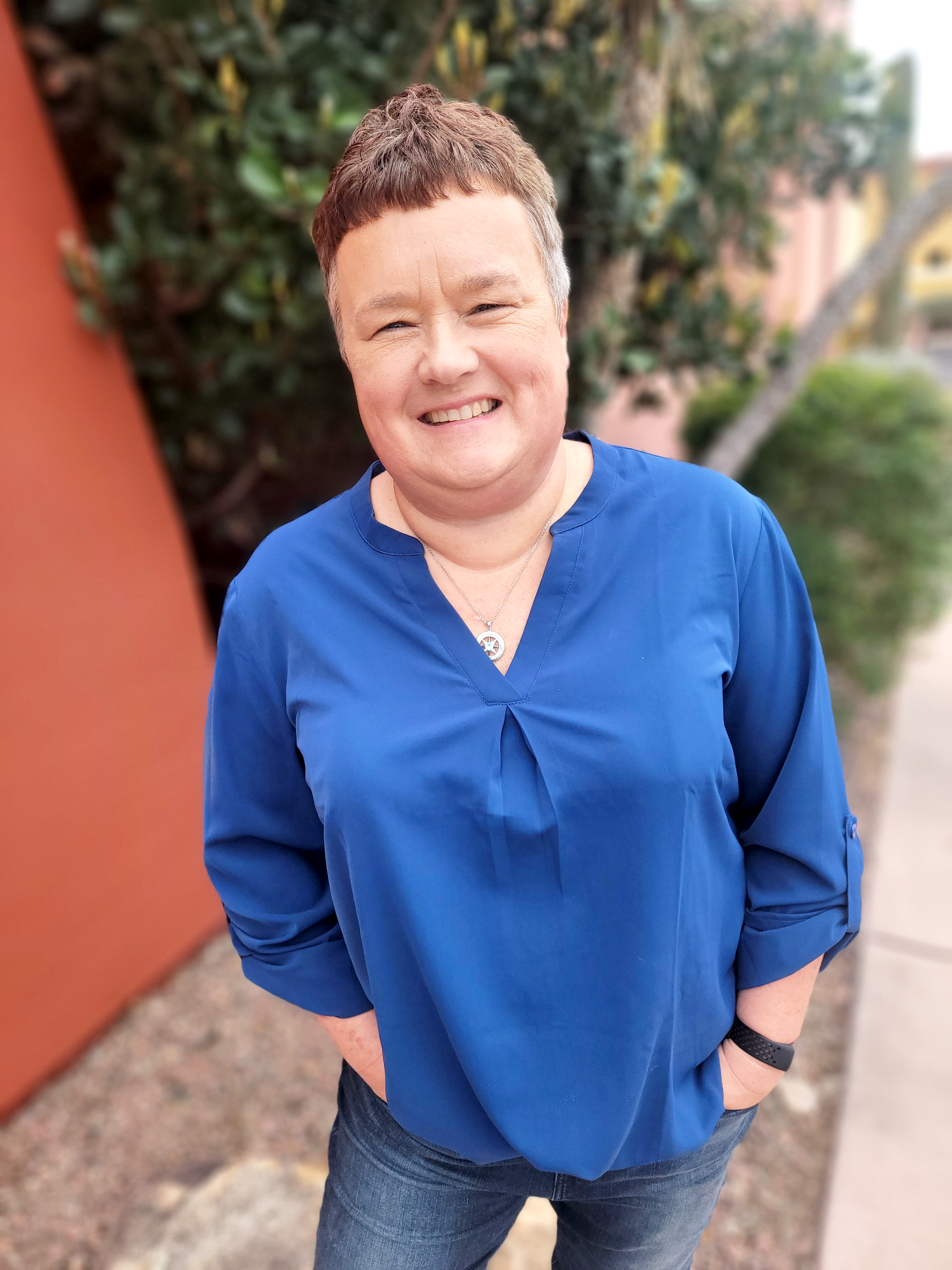 Terry is a certified professional life coach and with a masters in educational psychology. She helps motivated older teens, adults, & couples. If faith is important to you, Terry integrates this effortlessly. If you're looking for a compassionate yet direct, results-driven (no BS) coaching experience, you'll appreciate Terry's style. Online life coaching only. You can also visit Terry's coaching website at wisergeezer.com.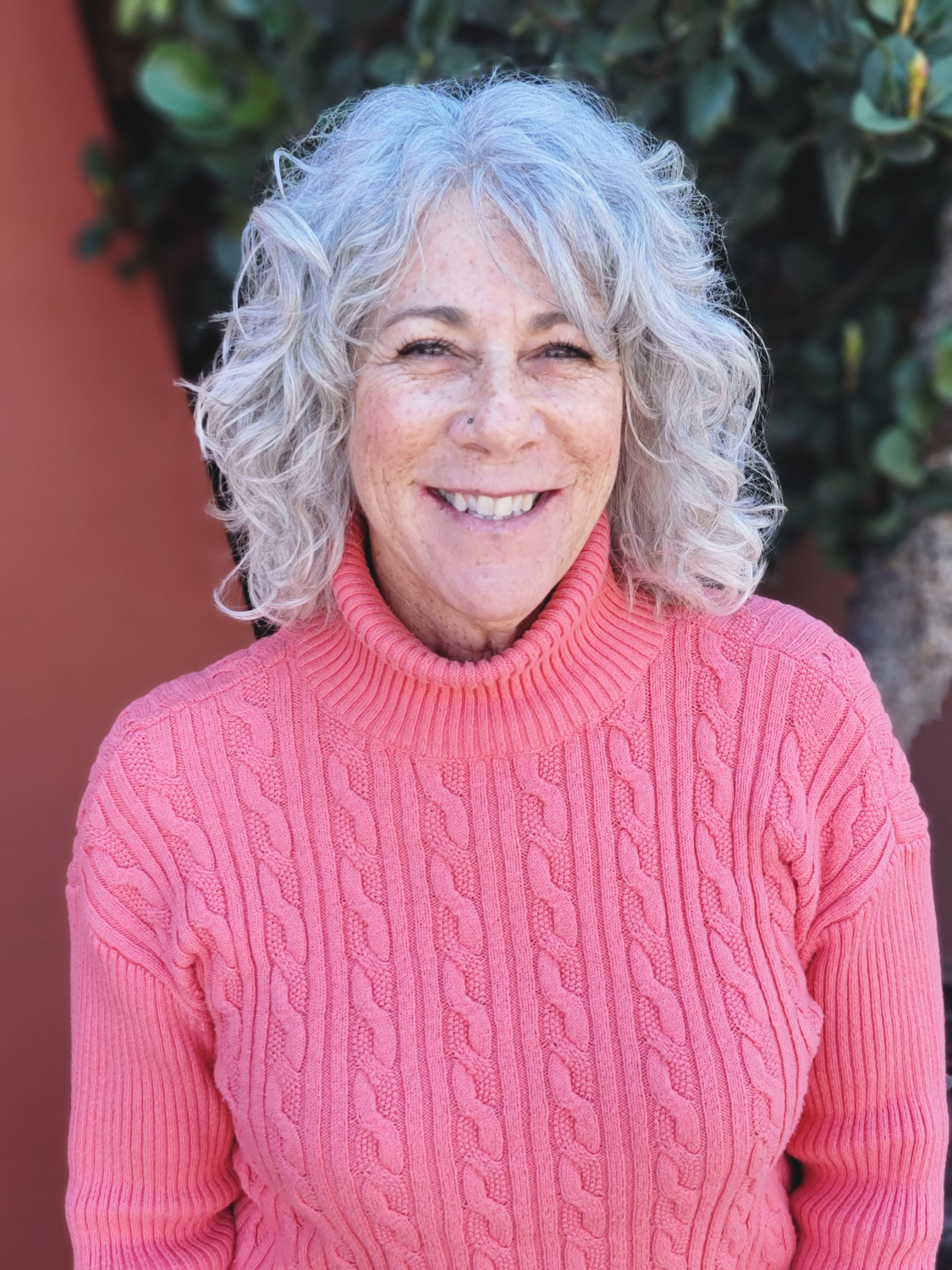 Ready to Get Started on Your Coaching Journey? Send us a Coaching Inquiry
How Does Coaching Differ from Counseling?
Coaching is present-future support and guidance by offered by credentialed professionals. 
Life coaching is typically short-term, goal-oriented, and centered around an issue the client wants to move forward with support and accountability. Coaches do not diagnose and/or treat mental health conditions of any kind. Counseling/Therapy can be past, present, and/or future focused and is offered by credentialed professionals such as pastoral counselors and licensed counselors. 
Pastoral Counselors offer counseling to clients who want to look at suffering and mental health from a Christian perspective using a Biblical lens. Pastoral Counselors have training and degrees in counseling and are ordained ministers or members of clergy. They provide what many call "soul care;" they do not diagnose or treat serious mental illness. Learn more about our pastoral counselors Marybeth and Tammy. You may also visit Marybeth's website to learn more about soul care.
Licensed counselors/therapists provide counseling based on recognized standards set forth by the state of Arizona and various ethical codes. Licensed therapists can diagnoses and treat psychopathology. Read the bios of our counseling team.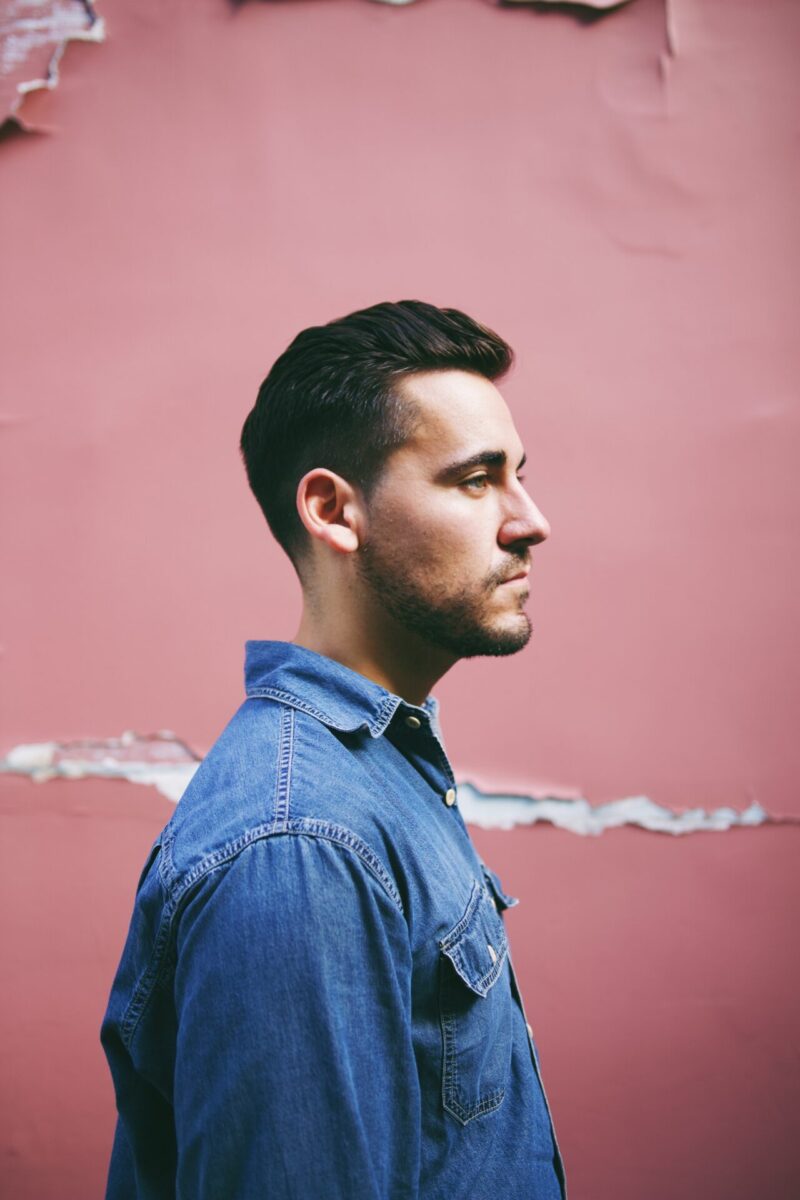 If you have a serious mental illness: Professional Counseling
If you are seeking a diagnosis to name and treat something like anxiety or depression: Professional Counseling
If you need trauma therapy: Professional Counseling
If you need marriage counseling: Professional Counseling or Pastoral Counseling
If you need premarital counseling or you're seeking a premarital assessment: Professional Coaching, Pastoral Counseling or Life Coaching
If you have a mental health diagnosis and you're seeking treatment for issues related to that diagnosis: Professional Counseling
If you have a mental health diagnosis but you're seeking help for a specific life problem: Professional Counseling, Pastoral Counseling or Life Coaching
If you are seeking Biblical, faith-based guidance on a particular issue or relationship: Pastoral Counseling
If you are seeking Biblical, faith-based counseling for issues related to a particular diagnosis: Professional Counseling (with a faith-based counselor)
If you need to work through grief and loss: Professional Counseling, Pastoral Counseling, or Life Coaching
If you need career path help so you can change careers or resolve issues related to your current job: Life Coaching
If you are seeking help setting healthy boundaries or a healthy work-life balance: Professional Counseling, Pastoral Counseling, or Life Coaching
If you're seeking help with conflict management or decision-making skill building: Life Coaching
If you're seeking help with compassion fatigue: Professional Counseling, Pastoral Counseling, or Life Coaching
If you really need to process your feelings and adjust faulty thinking patterns: Professional Counseling or Pastoral Counseling