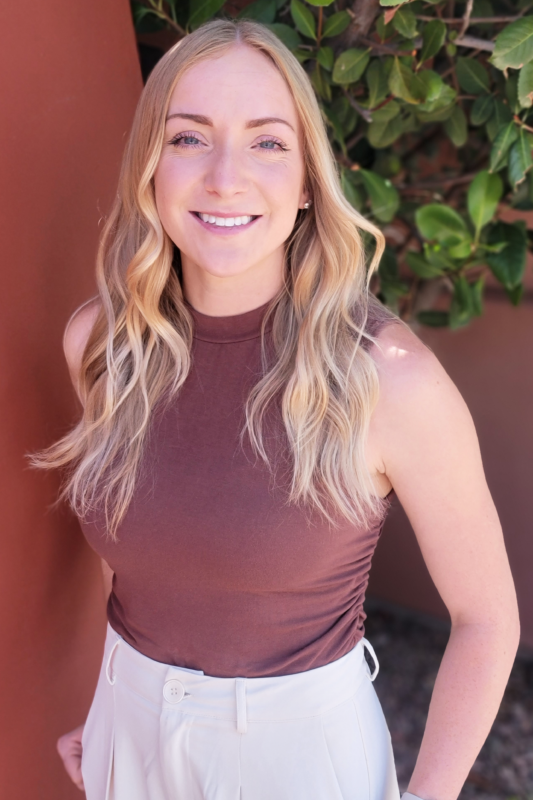 Faith Holz is an intern therapist in Tucson at Joshua Tree Counseling. She is completing her masters degree in clinical mental health counseling. Faith helps teens and individuals address issues such as anxiety and depression; peer-pressure, low self-esteem, and healthy boundaries; work stress and career planning; and life change, transitions, and adjustments. She has personal experience navigating the complexities of living with a chronic illness and is passionate about being a safe place for any client, young or old, who feels the weight of anxiety and depression related a medical condition or diagnosis. Faith also works with young couples on premarital issues or relationship stress, miscommunication, and lack of connection. 
Faith has professional experience in social services, public speaking, preparing foster parents, and leading small groups at her church.  
Faith is under the clinical supervision of Rachel Lohrman, LPC 20943 and Liberty University. She is currently completing the coursework and clinical internship hours needed to receive her masters degree in clinical mental health counseling and pursue licensure as an LAC with the AZBBHE.
Do you have a teen showing signs of anxiety or depression, social withdrawal or low self-esteem? Are you or your teen struggling to have healthy boundaries or a balance work-personal life? Are you a premarital couple or young married couple who wants to get ahead of issues developing or do you want to improve your communication skills or grow in your emotional connection? Are you living with a chronic illness that is impacting your mental health and want to work with someone who get this on both a personal and professional level?
Faith can help you, your teen, or your relationship to gain in your insight and understanding, self-compassion, and growth towards who you want to be. She will create a safe place for you to share your pain and frustrations, explore your sense of self-identity and worth, and build or re-build a strong marital foundation.  
If you or a loved one has struggled with chronic illness-related mental health issues, especially cystic fibrosis, Faith brings both personal and professional knowledge and compassion to her role as counselor with these clients. 
Faith Holz is a joyful, optimistic, compassionate and nonjudgmental counselor with a heart for those who are hurting. She is flexible in her style and adapts to your needs; she can be subtle and soft when this is what you need and also step into a more direct and assertive approach if this will benefit you. She has a bright smile and joyfulness about her that will put you at ease. 
She offers Christian counseling if this is YOUR choice and preference only. Faith welcomes clients from all walks of life, faith backgrounds and current belief systems.
Client Focus
Teens 13+
Individuals 18+
Young Couples
Premarital Couples
Fees
$75/hr
Does not accept insurance
Does not provide superbills
Counseling Areas
Anxiety, Depression
Self-Esteem Issues
Addictive Tendencies
Healthy Boundaries
Life Transitions & Adjustments
School Issues
Bullying 
Parenting Issues
Career Issues
Professional Boundaries
Premarital Issues
Relationship Issues
Chronic Illness Related Issues
Spiritual Wounding
Counseling Approaches
Integrative
Narrative Therapy
Cognitive Behavioral Therapy (CBT)
Solution Focused Brief Therapy (SFBT)
Trauma-Informed
Attachment-Based
Biblical/Christian
Credentials
(In Process) MA, Clinical Mental  Health Counseling from Liberty University
Currently under clinical supervision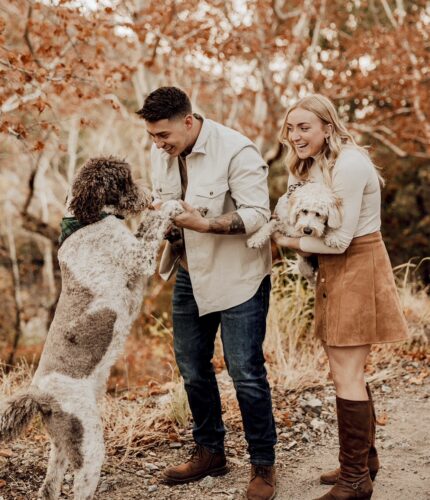 I have been married to my amazing husband for 4 years we have two sweetheart, goofy doggos that love to join us exploring nature when we go on hikes. My husband and I love serving together at our local church, we both love to host and love on people around us. I also love to go on outdoor runs and drink coffee or earl grey tea in the mornings.
Experiencing living with a chronic illness allows for the ability to deeply relate to the mental health struggles and other complexities that can occur alongside the struggles of the illness alone. The good news is that we don't have to endure this alone. Knowing God has transformed my life, and has given me so much hope and joy that I never thought possible. I am passionate to help others find that hope and joy by working through their difficulties alongside them.