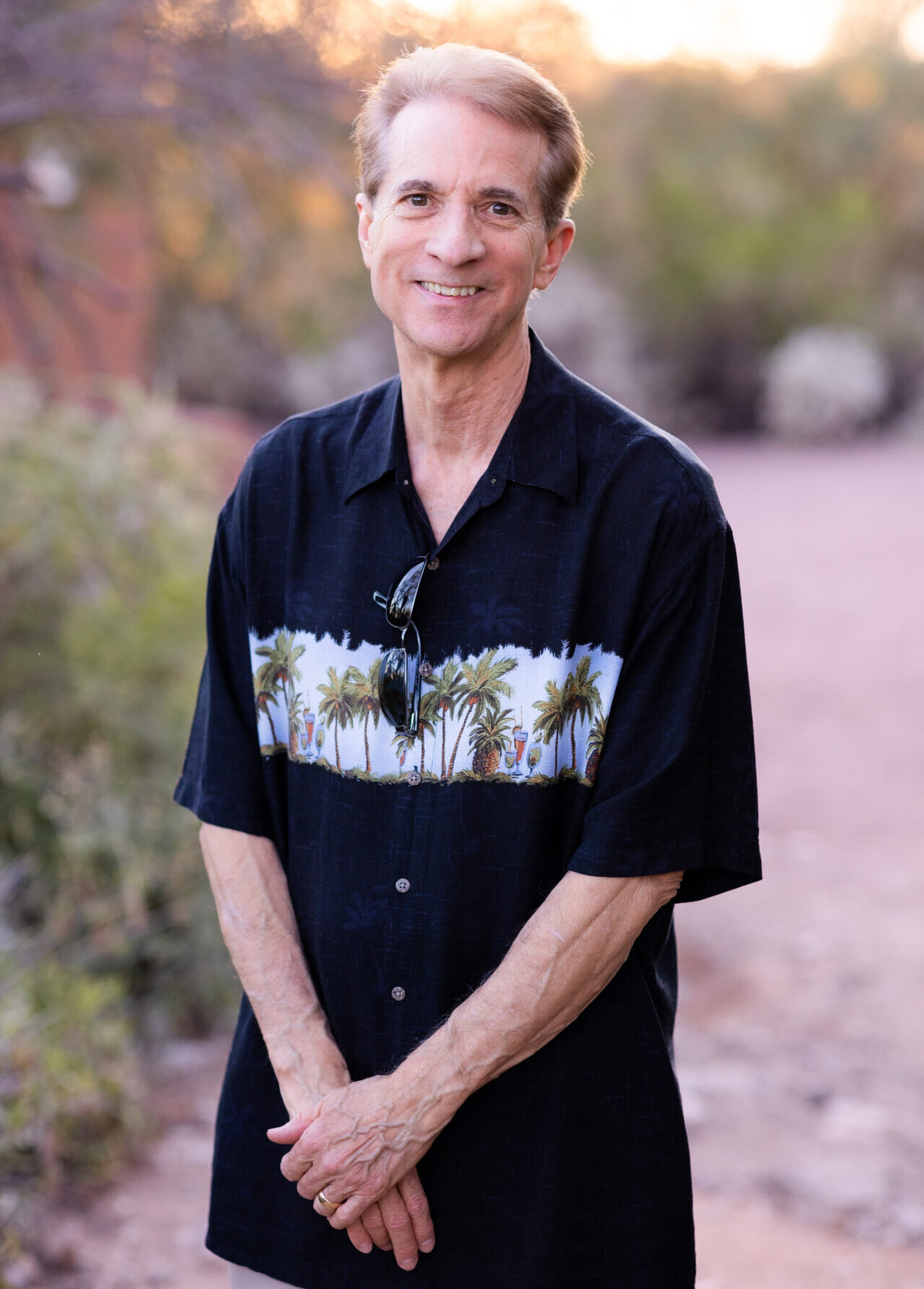 Christian-Based Counselor, Licesned
Dr. Chet Weld is a Christian-Based, Licensed Professional Counselor in Tucson, AZ. Chet is passionate about helping married couples improve communication, deepen and heal their relationship, and identify patterns keeping them stuck. He enjoys helping individuals break maladaptive thinking, reduce anxiety, and grow in their relationships with others and with God. In a comfortable and friendly environment, or online with convenient teletherapy, Chet desires to help clients find hope, purpose, and the satisfaction of meeting their counseling goals.
Chet is also a published author. His book, God is in the Crazy is available at major booksellers. Learn more on his website.
Are you looking for an experienced Christian-based counselor with a passion for God and for helping people from all walks of life and faith backgrounds break free from the bonds of mental illness or heal and move forward from a struggling or broken marriage? Are you seeking practical tools that will help you right away? 
Chet helps couples break conflictual patterns while helping them build their relationship and deepen their connection to one another. Couples work often involves resolving extended family issues and looking at the spoken and unspoken early messaging from the family-of-origin issues. Sometimes, when there has been a breach in the marital covenant and one member of the couple has had a physical or emotional affair, there is healing work to be done before the rebuilding can begin. Chet believes there is hope for your marriage. 
Chet enjoys helping individuals struggling with a variety of different psychological issues identify what is keeping them stuck and  then learn and apply practical tools to use in the here and now to get to where they want to be. 
Whether you identify as Christian, non-Christian, atheist, or you are simply seeking a more meaningful life, Chet is warm and human first, professional always. He works to develop a trusting and genuine relationship with his clients. In both marriage and individual counseling, he integrates his favorite counseling models  into an approach that helps people draw on their "best selves" and on their faith, if this is important to the client, whether their faith is great or small. He is passionate about helping people live more in the calming presence of God. Chet believes that any principles or techniques that "work" are spoken of or illustrated in the Bible. He believes that living as best we can according to God's Word, and the use of prayer are the most effective means for change. He helps foster an awareness that God's love pervades every moment of our lives and every portion of our being, which leads to greater acceptance of self and others.
Chet's counseling processes and outcomes are practical, and skills and strengths based. His commitment to each client is to help them achieve their counseling goals.
Client Focus
Individuals 18+
Married Couples
Engaged Couples
Pastors
Ministry Leaders
Therapists/Counselors

Fees
$150/hr
Does not accept insurance
Will provide superbills
Specialty Areas
Marriage
Pre-Marital Readiness
Anxiety/Panic
Depression
Stress
Codependency
Family-of-Origin Issues
Obsessive-Compulsive Patterns
Addictive Tendencies
Mood Dysregulation
Anger
Grief & Loss
Low Self-Esteem
Peer Relationships
Coping Skills
Spiritual Growth
Spiritual Wounding
Post-Traumatic Growth

Counseling Approaches
Christian-Based, Biblical (if desired)
Cognitive-Behavioral Therapy (CBT)
Family Systems Therapy
Transactional Analysis (TA)
Dialectical Behavior Therapy (DBT)
Trauma Model Therapy (TMT)
Mindfulness
Trauma-Informed
Christian Counseling, Spiritual Growth, and Helping Pastors
I look at life and people through a lens that includes God.  I believe God is present and active in the world and in our lives, often in miraculous ways!  When someone is a Christian and wants faith included in the counseling, I usually pray in session and often refer to scriptures. As with many therapists who are "wounded healers," I can usually meet clients where they're at. Because I'm licensed, I'm familiar with many counseling approaches, and I integrate my favorite secular counseling models and techniques that agree with Scripture. As much as you want me to incorporate faith into the counseling, that's fine with me! But I do counsel atheists, people from other faiths, and people who are on their own faith journey. If this is you, I'll use secular principles and techniques and will remain objective and non-judgmental. Keep in mind that I love and enjoy people, and as hard as counseling can be, sometimes it's fun!
I've counseled many pastors (and I'm an ordained pastor), and believe me, they struggle with difficult issues, as we all do.  Pastors especially may want to read my article on Crosswalk.com. It's called "Pastoral Infidelity: Problems and Solutions." Of course, being vulnerable to unfaithfulness is an across-the-board human problem, and it's not an uncommon issue in couple counseling. The article addresses the important issue that pastors are not immune from this one. And risk factors that are mentioned in this article apply to almost anyone.
I've been spiritually wounded myself, so helping people with this kind of pain is part of what I feel called to do. I reviewed two books that relate to spiritual wounding. The reviews are informative and can be found on Amazon.com. As a member of the International Cultic Studies Association, I was blessed that one of my reviews was also published in a recent e-newsletters. If you've been spiritually wounded, we'll seek God together and help you open up to His healing power.
That secular counseling principles and techniques actually "work" is no surprise since God established them. As with most therapists, whether or not they know they're biblical concepts, I make use of all of them at one time or another. I've made a list of many of them, and there are many more!
Marriage Counseling
Have you ever said this to your partner? "I'm not sure that what you think I said is what I think you think I said?" Maybe you've never put it like that, but these kinds of misunderstandings are often the least of daily problems with couples who struggle. Where two people once complemented each other, they often find themselves in frequent conflicts. I help couples understand their conflicts as "loops," and I equip them with "loop busters." If you and your partner have loops that get on you, you can defeat them and make your marriage work!
Because loops are usually symptomatic of unmet relational needs, I also help couples to proactively meet these needs. While sorting through issues—both couple problems and sometimes personal ones—we'll work together to move from busting loops to building your relationship and improving relationship satisfaction. We may also look at John Gottman's "four horsemen." These are negative attitudes and communications that Gottman's research indicates can take any relationship down. Best of all, I'll work with you to develop the healing antidotes!
Couple counseling can be very difficult work, but in our sessions, I'll help foster an atmosphere of comfort and acceptance. There will probably be times when I help us "lighten up." Sometimes even fun just happens!
Here's a link to a short blog I wrote that will give you a more complete explanation of loops.
Here's a list of characteristics of both a healthy and unhealthy marriage. Most people I counsel have many traits of an unhealthy marriage (that's why they seek marriage counseling!). I'll work with you to try and make yours a healthy one!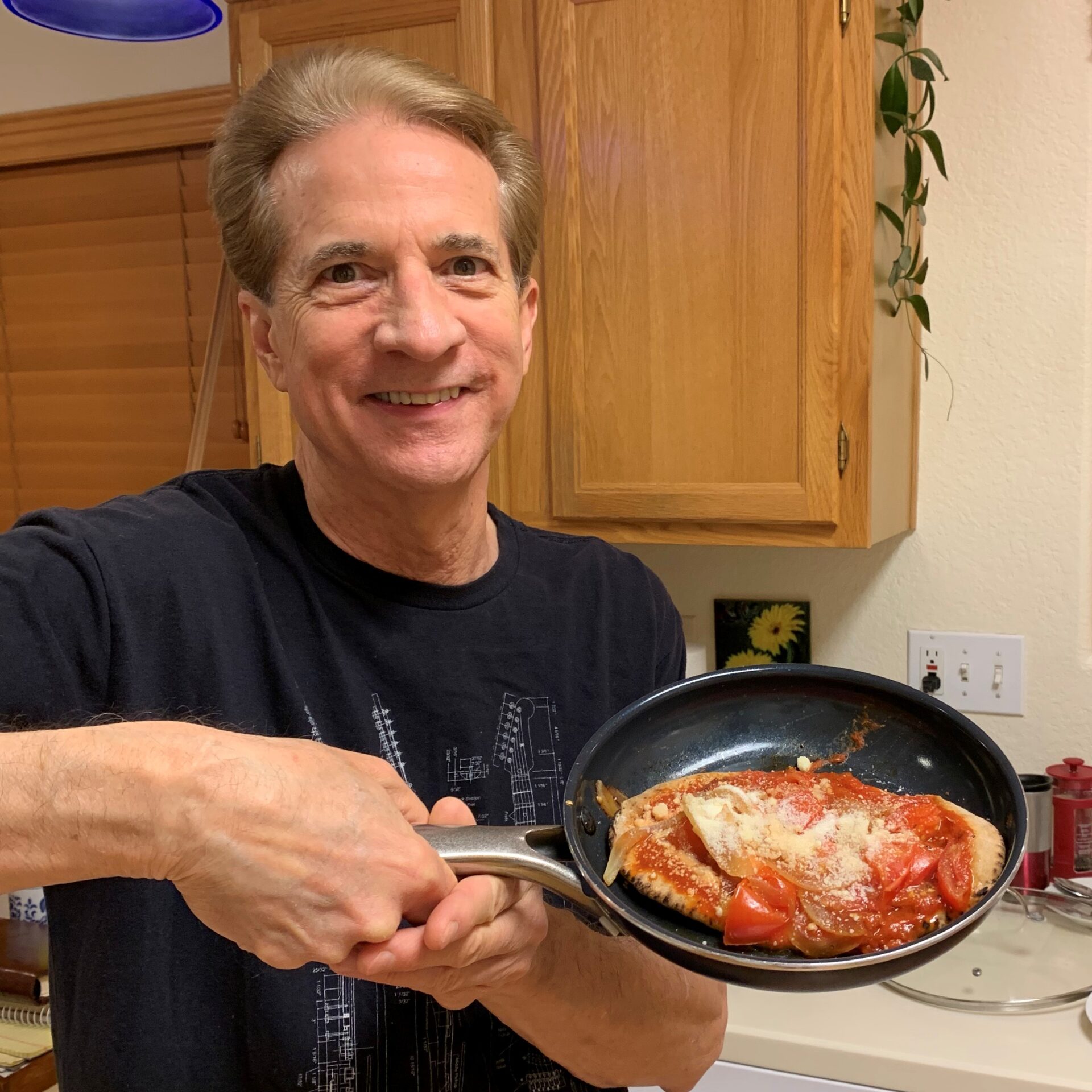 I've had a passion for Christian ministry most of my adult life, beginning with writing contemporary Christian music, making albums, prison outreach, and leading worship. If you want to hear me sing a few of my songs click here to be redirected to YouTube. I suggest you start with "Take Me to Your Planet" and "Do You Love Me?" I'm totally excited about my book God Is in the Crazy (with astounding miracles and reflections on the peaceful life). Five years in the making, it came out in January 2023 and is now available for purchase. Learn more about my book. 
Learning to love God and people better each day is what I'm all about. My morning devotional time, with a cup of coffee, is my favorite time of day. I live in the hills of the Tortolita Mountains with my wife of 35 years, and we love taking walks and relaxing with a café latte or espresso whenever possible!